I am trying to plot a seismic record section using GMT 5.4.x, my code reads
gmt pswiggle -R0/13/0/450 -Bxcxlabel355.dat+l"Distance (km)" -Bya100fg100+l"Reduced time (s)" -BnWSe
-JX4i/2.22i -Z4i -Wthinnest,black -gy1 -K -X3i seis355.dat -V >$ps``
with my xlabel355.dat file reads
1 a 489
2.5 a 590
4 a 1022
5.5 a 712
7 a 1363
8.5 a 852
10 a 1006
11.5 a 1114
This worked perfectly fine! However, I would like my x-axis annotations to be slanted, and I just discovered GMT 6 has added the +a option on -B so I updated to GMT 6. Then weird things start to happen.
The code above stops working. It runs smoothly, but will plot NO x-axis annotations other than the x-axis title Distance (km). (Fig2)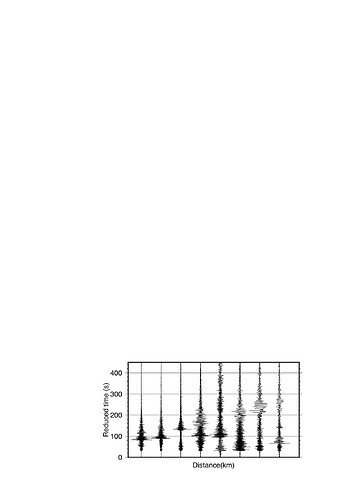 If I change -Bx to -Bxa1, then the normal annotations will appear fine (Fig 1),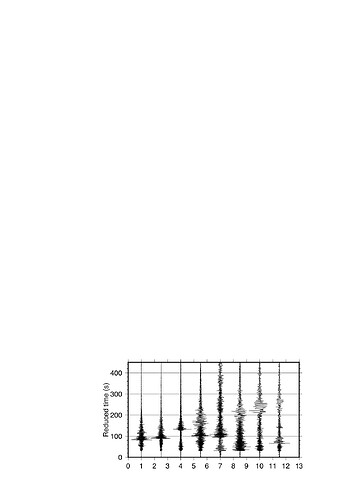 and I have checked the +a option works fine also.
I am really not sure what went wrong here. Really the only thing I changed was updating to GMT 6. Thank you so much for helping!