Hi everyone, we're excited to showcase this short course for producing maps
and doing geospatial data processing

with PyGMT at EGU22!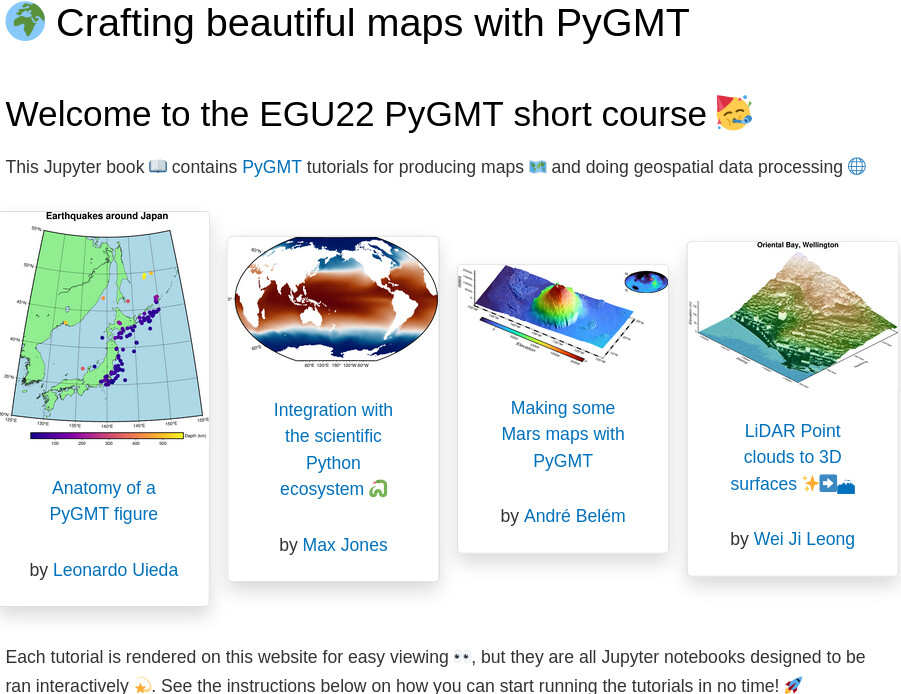 The short course is 1hr 30min long and includes the following:

Jupyter Book website: https://www.generic-mapping-tools.org/egu22pygmt


Official session and 1h30min video (requires EGU22 registration): https://meetingorganizer.copernicus.org/EGU22/session/43186


Yoube playlist: https://www.youtube.com/playlist?list=PL3GHXjKa-p6VBA_MlUP7T_ByCFYQZ5uDG


GitHub repo: https://github.com/GenericMappingTools/egu22pygmt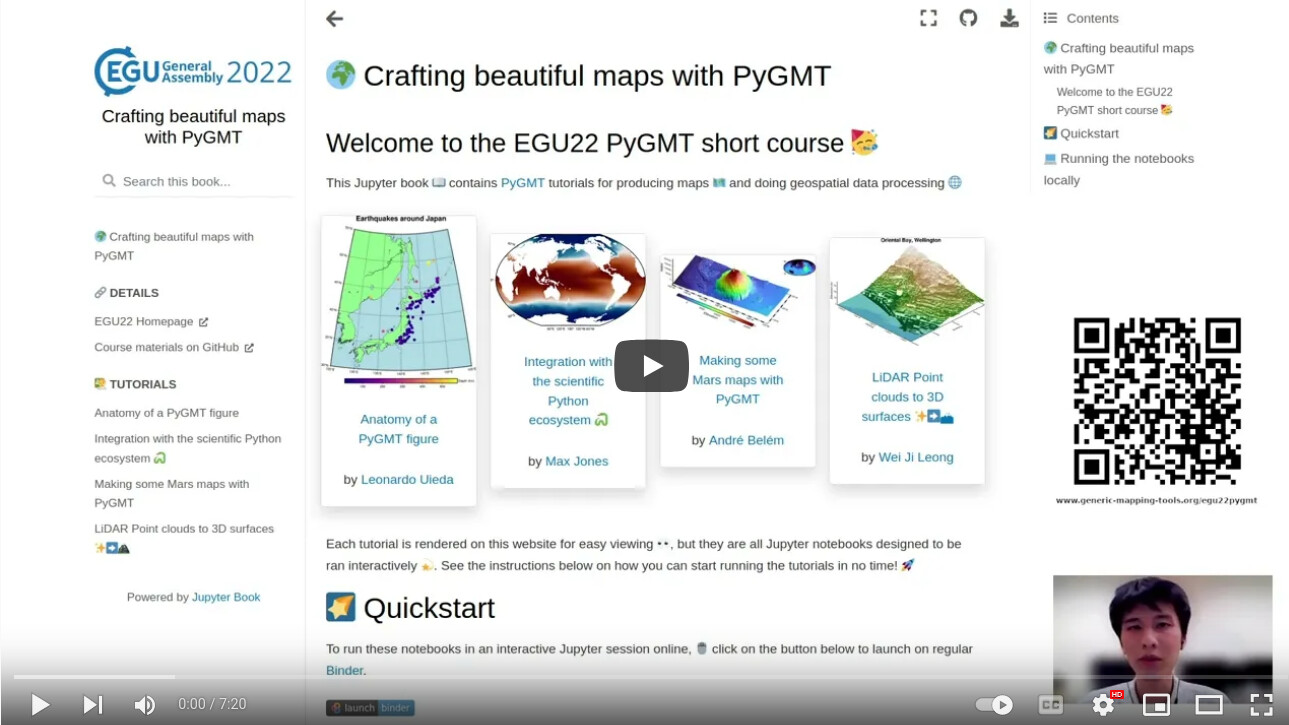 P.S. We're going to have a pop-up networking event on Wednesday 25 May 2022 at 17:00 UTC/19:00 CEST/ 13:00 EDT. Edit: event over, thanks everyone for joining!



Details at https://webforms.copernicus.org/EGU22/pop-up-networking-events.
Zoom link for the event is https://osu.zoom.us/j/95307015056?pwd=RnVIWElvRXcybko1ck5RVGlxRUhOdz09