Hello everyone,
Please, I have been trying to install GMT on my windows 10 laptop. I have been battling with this for days now…trying to source a solution on google, but all to no successful installation.
I have installed Cygwin and supported libraries that assist the GMT, but, I think I'm having issues appropriating the right algorithm on Cygwin to install the GMT.
I will be elated if I am helped with the step-to-step installation of GMT on Cygwin.
I have downloaded the following- GMT 6.1.1, gdal-3.2.0, dcw-gmt-1.1.4, and gshhg-gmt-2.3.7.
Following the instructions from https://wiki.canterbury.ac.nz/display/QuakeCore/How+to+install+GMT+on+Cygwin, I tried configuring the gdal-3.2.0, but getting this response: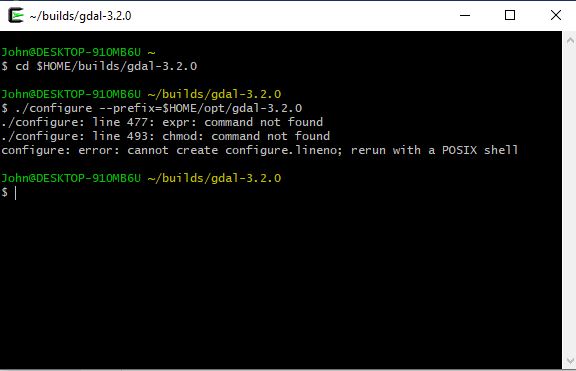 I look forward to your assistance!
Thanks in anticipation.