Hi, folks
I would like to open GPR radargram (b_scan_image) made by *.txt format with GMT.
I got this text file (30 by 301 table) from a GPR binary file with a certain format by using my own Fortran90 program that have signal processing algorithm. I selected GMT to image my final GPR data.
I used xyz2grd to change *.txt file into *.grd file, and then used grdimage to image *grd file.
My scripts is below:
gmt begin radargran.png
gmt xyz2grd B_SCAN_IMAGE_GPR.txt -R/0/30/0/301 -Gtext.grd -I1/1 -An
gmt grdimage text.grd -R0/30/0/301 -JX5i -Ccolors.cpt
gmt end show
I got this error message:grdimage [ERROR]:
Passing zmax <= zmin prevents automatic CPT generation!
grdimage [ERROR]: Failed to read CPT colors.cpt.
psconvert [ERROR]: Unable to decode BoundingBox file /home/changwan/.gmt/sessions/gmt_session.21647/psconvert_21657c.bb (maybe no non-white features were plotted?)
Ultimately, I want to make three dimensional diagram of GPR data like these: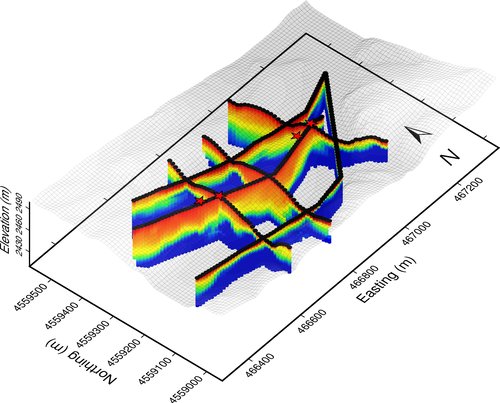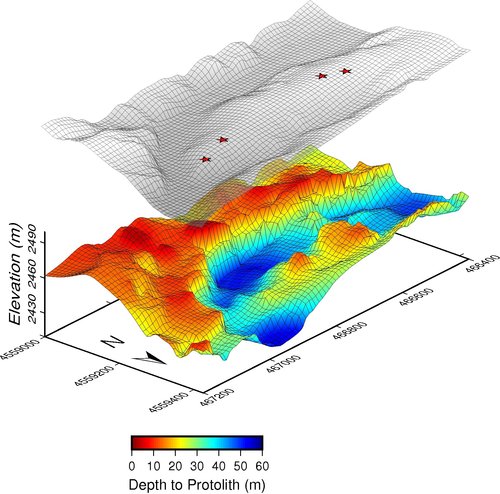 (reference: https://www.bradyflinchum.com/)
As a first step, I would like to image b_scan_image.
I attached my text fileB_SCAN_IMAGE_GPR.txt (150.2 KB) .
Please help me out!
Changwan