Hi, all
I use the GMT to plot the Sentinel-2 optical image data. The region is over the Arctic, so I choose some map projection suitable for there. -Q in grdimage could plot the NaN value as transparent. But in this projection (-JB), the transparent is not perfect.
See:
ps=bigmap.ps
J=B80/82/80/85/5i
gmt grdimage sub_low_byte.tif+b0,1,2, -Rsub_low_byte.tif  -J$J  -K -P -Q>$ps
gmt pscoast -J -R -Lx1c/0.5c+c114/22+w5k -N1 -Bxa30 -Bya -BWNes --FONT_TITLE=10p  -I1 -O >> $ps
gmt psconvert $ps -A -P -Tg

Data(41M): https://www.jianguoyun.com/p/DV5M9VwQ2PCQBxjzpNgD
Map look as: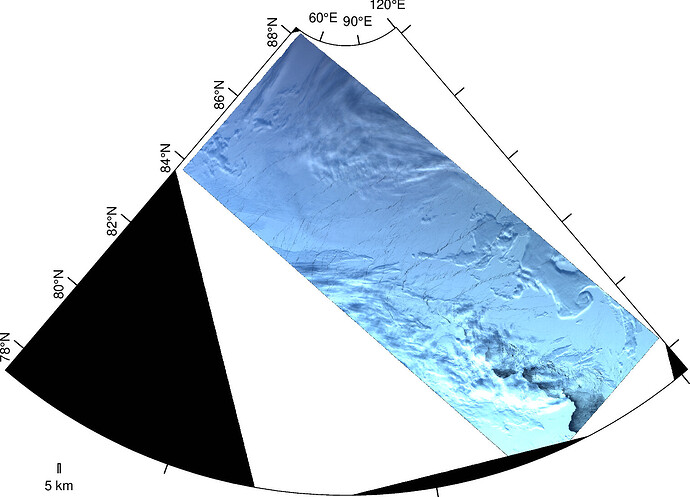 So, I guess there maybe some small problems for -Q in grdimage. Specially, when use such map projections.