I know my use case might be more of a niche in the vast GMT universe but I'm trying to make a chart border style similar to the one used on – among others – NOAA nautical charts. Charts used in the screenshots is NOAA nautical chart 13006 "West Quoddy Head to New York" (pdf, ~5,8 MB)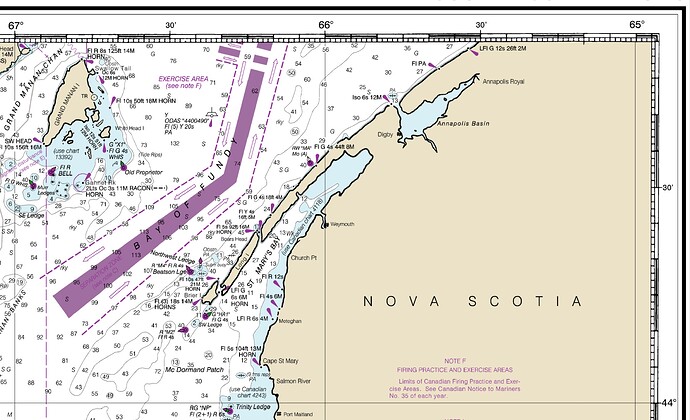 It basically consists of a primary border with 10' spacing and a secondary border with 1' spacing combined with a 5' spacing and annotations every 30'.

The 5' ticks only work because the black stripes aren't filled completely but are merely a line in the box.
Is there a way to achieve this with GMT out of the box? My experimentation was not successful so far.