I'm trying an example code [Points with varying transparency] from PyGMT tutorial (link here), which is expected to produce an image looked like this: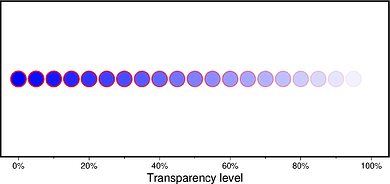 However, I ran into a problem showing the transparency effect.
The below is what I produced by running this example code.
Does anybody have an idea how to fix this problem?

Below is my PyGMT version information.