Thanks to @Esteban82 comment, I'm testing a few things in 3D mapping, and I found a very insteresting behaviour of PyGMT which I can't explain (see the original post on Some 3D maps using PyGMT and the new IBCSO data).
Check the code here:
fig = pygmt.Figure()
peninsula = [-70,-50,-71,-60]
fig.basemap(region=peninsula+[-5500,3000],
projection='L-60/-65/-72/-60/15c',
perspective=[-35,35,-1000],
frame = ["xa10f1","ya5f1", "z2000+lmeters", "WseNZ"],
zsize='5c')
fig.show()
When you change the perspective to 'perspective=[-35,35,-5500]' (following https://docs.generic-mapping-tools.org/latest/gmt.html#perspective-full) you get the image: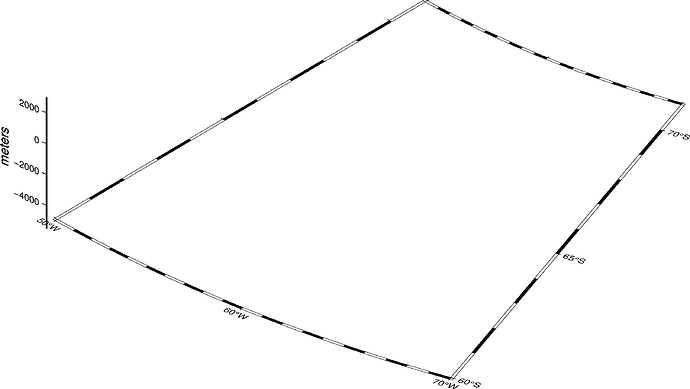 Otherwise, if you change the z-plane to higher (say -1000), the map origin "shifts":

@Esteban82 noted also that the z-axis is not aligned to the lower left corner (why ?)
Any clues ?