Dear GMT Comunity,
Given a series of hour:minute timestamps like
14:34
14:34
14:34
14:35
14:35
14:37
14:37
14:37
14:37
14:38
I would like to plot a frequency histogram as below (color, spacing, horizontal lines, etc. don't matter)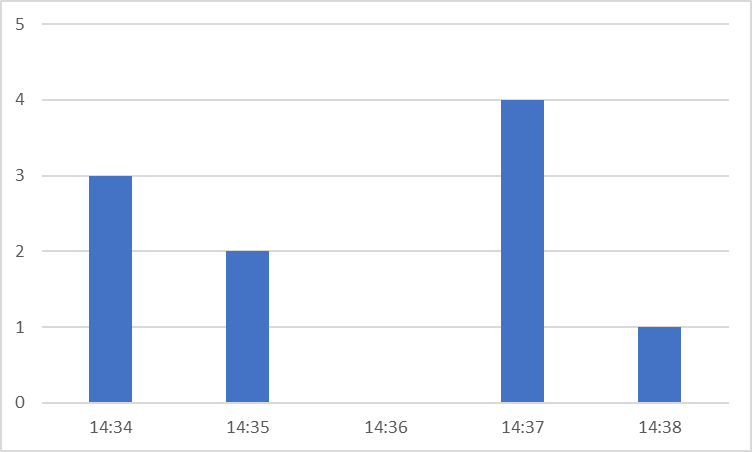 I already managed to write binned data to sdtout (after having prepended each data line with a "T")
gmt pshistogram <timestamp.log> -T1 -fT -Io
But now I struggle turning this into a chart. E.g.
gmt <timestamp.log> -Jx1t/y1t -T1 -fT -Gblack
returns a blank sheet only.
How do I use -J option properly?
Do I miss anything important?
Can I / how use my raw data directly ("14:34") instead of prepending "T" ("T14:34").
Thanks!